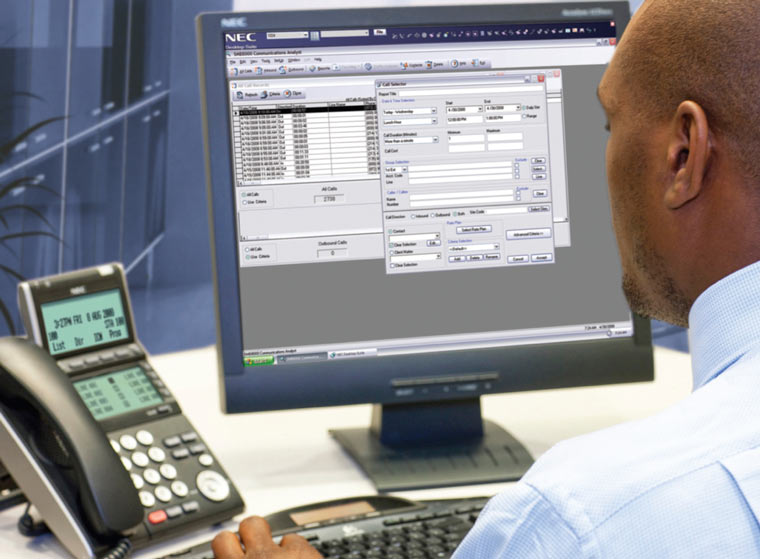 Business Phone Solutions & Telecommunications
Next Generation Communications serves the Buffalo, Rochester & Syracuse areas
DESKTOP PHONES
An authorized NEC dealer, the world's leading provider of Internet, broadband network and enterprise solutions, Next Generation Communications offers a wide range of phones and applications that help businesses benefit from greater productivity. The UNIVERGE family of desktop phones, in-building wireless systems, and softphones help workers quickly and reliably access tools, information, and individuals anywhere at any time. The many customizable options and advanced features available on NEC phones provide businesses with even more flexibility in how they communicate.
NEW PHONE SYSTEMS
Have a new business or need a new business phone system? Choosing the right business phone system is critical. Our business phone solutions are extraordinarily flexible and can grow with you or even go with you if you move locations. Our system offers all the advanced phone system features you'd expect and need to stay connected in the office or on the go.
CLOUD BASED SOLUTIONS
Put your phone system in the cloud. Today's world is virtual and so should your phone system. Cloud-based phone solutions offer seamless integration to connect your people, locations and devices with a single system. Cloud-based phone systems are quick to install, easy to manage and ready to today's business.
Learn more
VoIP & PBX SYSTEMS
Onsite phone systems with one of the most advanced and fully featured phone systems in the industry. VoIP and PBX phone systems are ultra-reliable with seamless integration. Plus, they are supported by our highly trained and certified technicians located right here in the Western New York area so you can focus on your business while we focus on your phone system.